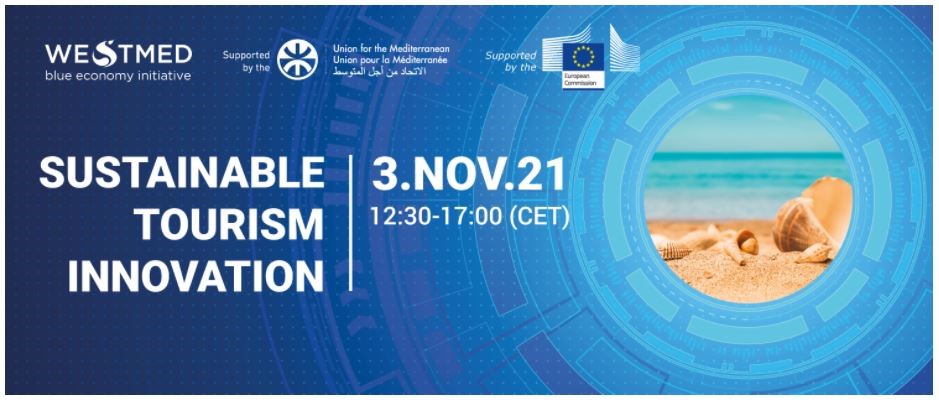 The Sustainable Tourism Community (STC) of which Plan Bleu is a partner, will participate in the following events:
The webinar on Sustainable Tourism Innovation. The webinar will take place on 3 November 2021, from 12:30 to 17:00h. The aim of this webinar is to discuss the state of the art of green and sustainable tourism across the western Mediterranean region, focusing on the challenges and highlighting innovation opportunities. DIBA, as lead partner of the project will present the STC.
More information here and registration here
Plan Bleu and DIBA on behalf of the Sustainable Tourism Community will also held a virtual booth during the WestMED Stakeholder Conference 2021. The Conference will take place on 9th November 2021. The Conference will be structured around the notion of "Corridors to Sustainable Blue Development", which is also the title of the event.
More information and registration here
Visit the Plan Bleu website to discover our actions for sustainable tourism in the Mediterranean!