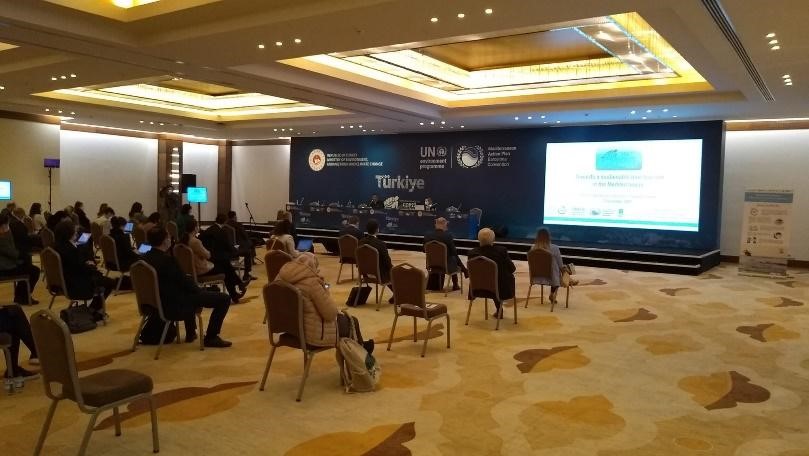 The Sustainable Tourism Community was present at a side-event of the 22nd Meeting of the Contracting Parties to the Barcelona Convention and its Protocols, also known as COP22, which takes place in Antalya, Turkey.
The side-event entitled "Blue Tourism: The Green transition towards sustainable coastal and maritime tourism in the Mediterranean Region in a Post Covid-19 world" was co-organised by Eco-Union, UICN Med the French Ministry of the Sea and Plan Bleu and presented by Maher Mahjoub from the IUCN MED. It was the opportunity to present different regional and national initiatives, policies and practices promoting sound governance, environmental planning and multi-stakeholders management of coastal and maritime activities and destinations around the Mediterranean. With a special focus on the Sustainable Tourism Community Interreg Med Horizontal project, the Destimed Plus project, the MEET network, the POSBEMED2 project and the future FFEM Blue Tourism initiative.
This side event was also the opportunity to share the collaborative work on the guidelines for sustainable cruise and recreational boating in the Mediterranean region, led by Plan Bleu in partnership with the Blue Growth Community and the Mediterranean Biodiversity Protection Community.
More information on the guidelines is available here.
Visit the website of Plan Bleu to discover our actions for sustainable tourism in the Mediterranean