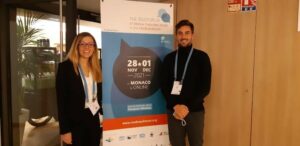 Yves Henocque, Arnaud Terrisse and Gloria Lazaro went to Monaco on behalf of Plan Bleu from 28 November to 1 December for the third edition of the Marine Protected Areas (MPA) Forum.
The Forum, which was the final step in a multi-stakeholder process to finalize the post-2020 Mediterranean MPA Roadmap, was attended by 234 face-to-face participants in Monaco representing 27 countries and nearly 600 online participants representing 36 countries.
More than 30 sessions were organized, including 5 sessions (3 sessions, 2 side events) by the MBPC team and its modular projects. During three days more than 30 sessions and side-events took place in order to contribute to the roadmap. One of the issues that have been repeatedly mentioned is the inclusion of OECMs (Other effective area-based conservation measures) into the roadmap which, till this Forum, was only devoted to MPAs. In response to the organizers' call, 27 organizations expressed their commitments to the different recommendations of the roadmap. During the closing plenary session, 13 of them, including Plan Bleu, were asked to make a short statement summarizing their main commitments. Yves Henocque presented the following statement:
"As a general rule, Plan Bleu will intensify its efforts towards the integration of environmental protection into the private sectors' daily activities. More specifically, in close collaboration with SPA/RAC, MedPAN and all its partners including ACCOBAMS.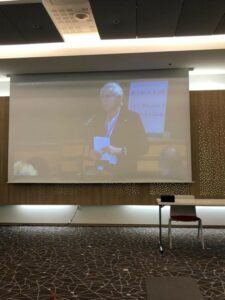 Plan Bleu will contribute to integrate MPAs and OECMs needs and achievements in and from different blue economy sectors, more particularly aquaculture, cruises, and recreational boating;
Plan Bleu will contribute to build capacity in regard to MPAs socio-economic impacts hence contributing to MPAs and OECMs socio-economic and ecological benefits;
Plan Bleu's Environment and Development Observatory will contribute as a pan- Mediterranean interactive information platform, to developing the socio-economic- ecological indicators hence contributing to the standardization of MPA benefits assessment;
Plan Bleu's Observatory will contribute to support the networking of MPA managers and other stakeholders through the updating of Posidonia beds and density of recreational boats mapping to help identify hotspots and priority sites for actions."
Visit Plan Bleu's website to discover our actions!