The TUNE UP project (Promoting multilevel governance for tuning up biodiversity protection in marine areas) builds on the results of WETNET project, taking advantage of the flexibility and feasibility of the Environmental Contract methodology, adapting it further to Marine Protected Areas (MPAs) governance and evaluating its effectiveness through testing actions in 10 pilot MPAs in 7 Mediterranean countries (Greece, Spain, Montenegro, Albania, Slovenia, Italy and France) by the project partners.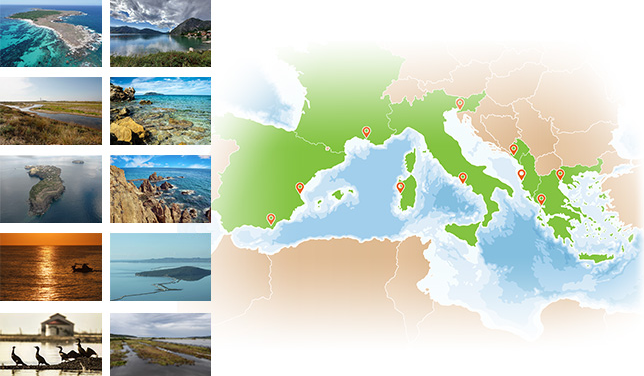 The results of this effort were evaluated and, with the contribution of all partners, led to the elaboration of this document proposing a methodology for the implementation of Environmental Contracts in MPAs having as main benefits:
the mainstreaming of the Contract tool in the local/regional regulatory framework
the increase of scientific knowledge regarding marine and coastal ecosystems and awareness
raising of MPAs value
the intensified collaboration between local organizations and stakeholders.
The report is structured into 4 chapters:
Chapter 1 – overview of the MPAs in the Mediterranean basin: current status, legal framework and policies and achievement of international targets
Chapter 2 – presentation of challenges for governance of Mediterranean costal and marine protected areas
Chapter 3 – description of the Environmental Contract methodology for MPA governance
Chapter 4 – presentation of main issues that emerged during the implementation of Environmental Contract methodology in the 10 pilot sites of TUNE UP project
The report has been published in the open access scientific journal U3 – UrbanisticaTre (@urbanisticatre) and can be directly accessed here.
More information on the TUNE UP project and its activities are available here.
Discover TUNE UP project video.