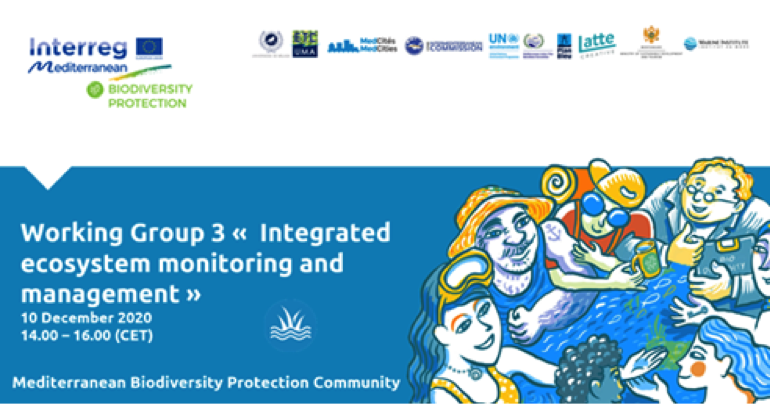 On 10 December 2020, the Mediterranean Biodiversity Protection Community's(MBPC) Working Group 3on Integrated Ecosystem Monitoring and Management (WG3) convened to discuss its latest and planned activities, and to capitalise on the work of the MBPC, its Modular Projects and relevant regional partners in the Mediterranean by transferring and further promoting their results to support its two subtopics: Land-sea interactions and Wetlands.
WG3 is led by Plan Bleu, ETC-UMA and the Ministry of Sustainable Development and Tourism of Montenegro.
The meeting allowed participants to express their interest in contributing to WG3's common products, such as the Mediterranean Biodiversity Protection Knowledge Platform, an updated version of the Mediterranean Biodiversity Protection Tools Catalogue (available in 3 languages), as well as other upcoming deliverables from the Community focusing on Marine Renewable Energy in the Mediterranean and the development of a Mediterranean-wide knowledge geospatial database on wetland ecosystems.
Participants were also encouraged to sign the Mediterranean Biodiversity Protection Declaration, which is available in 6 languages. This is your chance to sign it too!