Project Conference "A blue economy for a sustainable development of the Mediterranean region"

A green economy in a blue world
In the framework of the project "A blue economy for a healthy Mediterranean - Measuring, Monitoring and Promoting an environmentally sustainable economy in the Mediterranean region" founded by the Foundation MAVA, Plan Bleu, PAP/RAC and SCP/RAC organised jointly a conference that was held in Marseille, France, on 30 & 31 May 2017.
This project is directly linked with Mediterranean Strategy for Sustainable development (MSSD) and the Sustainable Consumption and Production Action Plan (SCP/AP) and their monitoring. The aims of the conference were to present and discuss the results of the project and to debate on the Blue Economy issues in the Mediterranean in order to propose some recommendations and synergies with similar initiatives and programmes (UfM, EU, UN Environment, MAP, ...).

Meeting's Documents
Introduction: French - English
Presentations:
"A blue economy for a healthy Mediterranean": Implementation and outputs, Jean-Pierre Giraud, Plan Bleu
Set of indicators for the Blue Economy, Jérémie Fosse, Kristian Petrick, Eco-union/Plan Bleu
Support the Implementation of an environmentally sustainable economy (Component 2), Daniel Hires, SCP/RAC
Promote and mainstream an environmentally sustainable economy, Marko Prem, PAP/RAC
Le Smart Port de Marseille Fos en faveur de l'économie bleue, Frédéric Dagnet, Grand Port Maritime de Marseille
Shipbuilding and ship recycling in the Mediterranean region, Laurent Daniel, OECD
Bio-prospecting andunderwater mining, Stephen Hall, Society for Underwater Technology
A blue economy for the sustainable development of the Mediterranean region: tourism and recreational activities, Alain Dupeyras, OECD
The Energy Sector of the Blue Economy, Kristian Petrick, Eco-union/Plan Bleu
Sustainable fisheries and aquaculture in the Mediterranean, Henri Farrugio, GFCM
Recommendations for the Blue Economy, Jérémie Fosse, Kristian Petrick, Eco-union/Plan Bleu
Sustainable Blue Economy, Raffaele Mancini, UfM
Improving the Local Impacts of Investment Projects, Jeanne Lapujade, ANIMA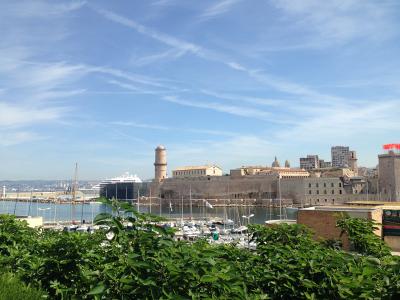 Working documents
Concept Note
Project description
Scoping study
Indicators for the blue economy in the Mediterranean

Useful links
Info : To access Participants area, please connect you in the Private Access