The Mediterranean Biodiversity Protection Community is present at a side-event of the 22nd Meeting of the Contracting Parties to the Barcelona Convention and its Protocols, COP22 that takes place in Antalya, Turkey.
Dania Abdul Malak, ETC-UMA director and Lead Partner of the MBPC will present the event on "Managing transboundary priority areas: Towards a governance mechanism on the conservation of the south Adriatic-Ionian marine ecosystem".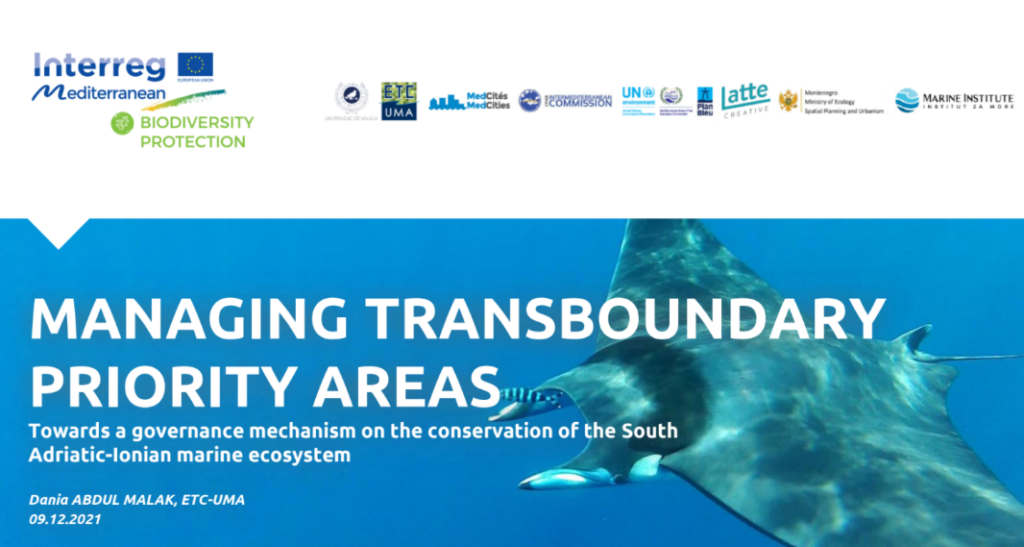 The event will be the opportunity to share the effective governance processes to address transboundary and cumulative impacts across scales and the works already done by the MBPC. The event will be mainstreamed here on December 9, 2022 at 12h20 (CET)
The event will also have the contribution of Ms. Ivana Stojanovic, Ministry of ecology, spatial planning and urbanism and Mr. Khalil Attia, SPA/RAC Director.
To follow our actions for MBPC, visit the website of Plan Bleu