Final Conference of the MED Biodiversity Protection Community
The Biodiversity Protection Community will hold its Final Conference the 14-16 October 2019 in Malaga (Spain).
It will be the opportunity for the official signatory ceremony of the MED Biodiversity Protection community's Declaration, the "Ecosystem based approach for biodiversity protection and management" launched at the EU parliament in December 2018 in Brussels.
More information will be available on the website of the Community very shortly.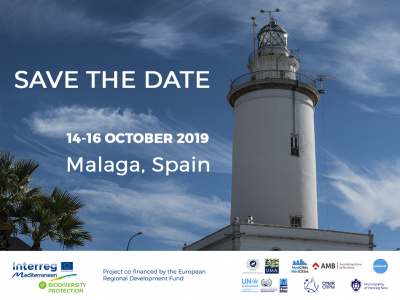 Info : To access Participants area, please connect you in the Private Access