Capitalisation workshop of the MED Biodiversity Protection Community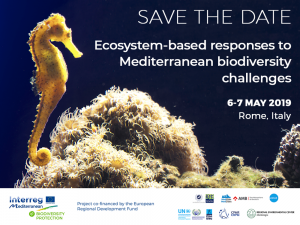 The MED Biodiversity Protection Community is organising a capitalisation event on the 6-7 May 2019 in Rome (Italy). The 11 projects of the community will gather to work on the strategic topics concerning mediterranean biodiversity protection and protected areas.
While the previous event, held in Brussels, was transferring the lessons learnt by the community to policy stakeholders, this workshop will focus on giving visibility to the tools developed by the community and the capitalisation tool of PANACeA, the « Mediterranean biodiversity knowledge platform ».
Info : To access Participants area, please connect you in the Private Access