Mediterranean Strategy for Sustainable Development (MSSD 2016-2025)
At their 18th ordinary meeting (COP18) held in Istanbul (Turkey) in December 2013, the riparian countries requested UNEP/MAP-Barcelona Convention to launch the MSSD Review process [4]. This process was implemented during biennium 2014-2015 and, at the end, Contracting Parties to the Barcelona Convention approved MSSD 2016-2025 [5] at COP19 (Athens, Greece, 9-12 February 2016).
MSSD 2016-2025 is the result of over two years of intensive collaborative work within the MAP system and beyond, as described in this webpage. MSSD 2016-2025 was developed through a highly inclusive process, in which all member States and regional key stakeholders had the opportunity to participate. Involvement, support, and substantial contributions from many regional and national organizations and stakeholders were crucial to develop this important document: Download the MSSD 2016-2025 [5]
Although facilitated by the MAP system, it is the participation of all stakeholders that will play a decisive role in the delivery of the Strategy, from national and local governments to civil society, academia, private sector, and the support of regional institutions. That is why we rely on you to maintain your valuable commitment for the implementation of the Strategy!

More information
Simplified Peer Review Mechanism (SIMPEER) of National Strategies for Sustainable Development [7]
Indicators for the monitoring the implementation of the Mediterranean Strategy for Sustainable Development 2016-2025 [8]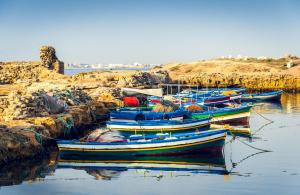 Regional – Governance and Knowledge generation Project (ReGoKo)
Plan Bleu has implemented the Regional – Governance and Knowledge generation Project (ReGoKo) [9], financed by a $ 3 million grant over three years (2012-2015) and which has been closed at the end of October 2015.
Plan Bleu was the implementing agency of the Project and therefore responsible for managing the Project funds and all related financial transactions. The World Bank was the executing agency of the Project and responsible for project supervision.
The Project's objective was to foster the integration of environmental issues into sectoral and development policies of Egypt, Lebanon, Morocco, Palestinian Territories and Tunisia (Beneficiaries).
The Project concentrated its efforts on:
the production of innovative knowledge on environmental issues, with specific reference to water related issues (freshwater, coastal, and marine resources), and

the organization of conferences, seminars, workshops, etc. during which knowledge will be used to strengthen the capacity of key stakeholders at local, national, and regional level.
More information
Website of the Regional – Governance and Knowledge generation Project [10]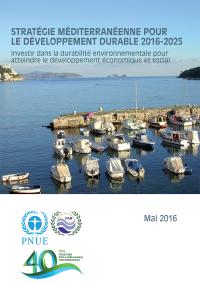 MSSD Factsheets
Official documents
Mediterranean Strategy for Sustainable Development (2016 -2025): FR [18] - EN [5]
Mediterranean Strategy for Sustainable Development (2005 -2015): FR [19] - EN [3]
MSSD follow up: main indicators: FR [20] - EN [21]
COP Athens Declaration: FR [22] - EN [23]
COP Istanbul Declaration: FR [24] - EN [25]
The 2030 Agenda for Sustainable Development [26]
Transforming our world: the 2030 agenda for sustainable development [27]

Useful resources
Marine and coastal biodiversity and resources [28]
Green economy / Sustainable Consumption and Production (SCP) [29]
Integrated Coastal Zone Management (ICZM) [30]

Other publications
Sustainable Tourism in the Mediterranean: State of Play and Strategic Directions [31]
Multilateral Environmental Agreements (MEAs) and Guidelines for Southern and Eastern Mediterranean Countries [32]
Adoption of the Mediterranean Strategy for Sustainable Development 2016-2025, Investing in environmental sustainability to achieve social and economic development. CIHEAM WatchLetter No 37, Sept. 2016 [33]
The Green Economy Principles within the Mediterranean Strategy for Sustainable Development. In Blue Economy: Sharing Success Stories to Inspire Change, UNEP 2015 [34]