MSSD Review: Consultation workshop of working groups 1, 2, 3, 4 and 6
In the framework of MSSD Review, and in close collaboration with Coordination Unit of Mediterranean Action Plan (UNEP/MAP), Plan Bleu organized consultation workshops for thematic groups (TWGs) 1, 2, 3, 4 and 6. Meetings were held in Sophia Antipolis Plan Bleu headquarters, France, on 19-20 November, 2014.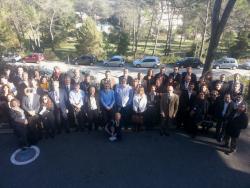 These workshops aimed at contributing to the preparation of the MSSD 2.0, especially for 4 of its 6 themes, namely:
- TWG1: Seas and coasts;
- TWG2: Natural resources, rural development and food;
- TWG3: Climate;
- TWG4: Sustainable cities, including integrated coastal zone management.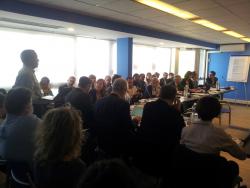 The thematic expert in charge of the theme 6 "Governance" moderated also a participatory session with stakeholders who contributed to the previous online consultation.
TWG5 has already had a face-to-face meeting at the end of September 2014, in collaboration with SCP/RAC.
The results of the online consultation carried out for all TWGs (October-November 2014) represented the main materials used during the workshops.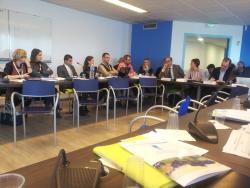 Documents
Info : To access Participants area, please connect you in the Private Access