3rd Mediterranean Water Forum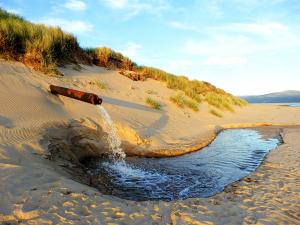 Milestone along the preparation of the Mediterranean Region participation in the 8th World Water Forum (Brasilia, Brazil, 18-23 March 2018), the 3rd edition of the Mediterranean Water Forum was held on 22 and 24 January 2018 in Cairo, Egypt. The event was organized by the National Water Research Center and the coordinators of the Mediterranean Process, the Institut Méditerranéen de l'Eau and the Secretariat of the Union for the Mediterranean.
The 3rd Mediterranean Water Forum gathered the Mediterranean Water Community to discuss and debate on regional priorities through panels and working groups.
Plan Bleu co-organized the Session "water and climate change" held in the afternoon of Tuesday, 23 January 2018.
More information:
http://www.ime-eau.org/en/3rd-mediterranean-water-forum-22-24-january-2018-cairo-egypt-water-sharing-cooperation-future-for-the-mediterranean/
Info : To access Participants area, please connect you in the Private Access