20th Meeting of the Contracting Parties to the Barcelona Convention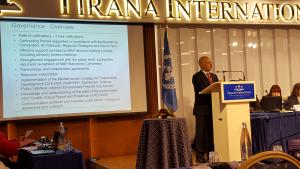 The 20th ordinary meeting of the Contracting Parties to the Barcelona Convention and its Protocols (COP 20) was convened by the UN Environment / Coordinating Unit for the Mediterranean Action Plan and hosted by the Government of Albania on 17-20 December 2017, in Tirana, Albania,
The Contracting Parties discussed the progress achieved in the implementation of the programme of work for the 2016-2017 biennium and made policy decisions on activities to enhance environmental protection and sustainable development in the Mediterranean.
On 19 December, during the Ministerial Session, representatives of the Contracting Parties discussed the implementation of the 2030 Agenda for Sustainable Development with focus on Sustainable Development Goal 14: Pollution and Biodiversity" and adopted the Tirana Ministerial Declaration. During the high level session, the "Istanbul Environment Friendly City Award" was awarded to the city of Izmir (Turkey).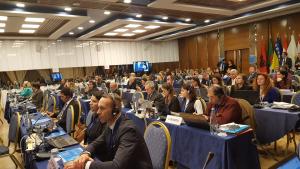 More information:
http://drustage.unep.org/unepmap/