Monitoring climate variability and change in coastal zones: Regional workshop for technical validation of a core set of indicators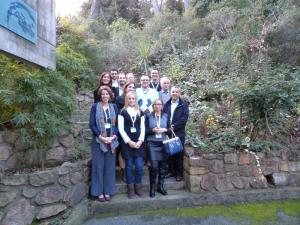 The UNEP/MAP project "Integration of climatic variability and change into national strategies to implement the ICZM Protocol in the Mediterranean", funded among others, by the Global Environment Facility, was launched on 17 May 2012 in Istanbul (Turkey). It is a 3-year project, ending in December 2015. The involved countries are: Albania, Algeria, Bosnia & Herzegovina, Croatia, Egypt, Libya, Montenegro, Morocco, Palestine, Tunisia. This project is articulated with the MedPartnership programme.
One of the project's objectives is to define of a regional core set of indicators to monitor climate variability and change in coastal zones. For that purpose, Plan Bleu organized national workshops from April 2013 to November 2013.
To continue the work, Plan Bleu organized a technical workshop to discuss and agree on a regional core set of indicators in its premises, in Sophia Antipolis, France, from 20 to 21 November 2014.
The objectives of this regional workshop were to:
Comment the common issues (at regional level) identified by Plan Bleu through previous activities,
Select indicators related to the issues and make suggestions about the core set,
Discuss about national data availability and providers.
A presentation of the MedICIP (Mediterranean Integrated Climate Information Platform) developed within the frame of this project in order to share information and data among (first) participating countries, was done by Plan Bleu.
For additional information, please contact Antoine Lafitte.
Info : To access Participants area, please connect you in the Private Access