Mediterranean Climate Change Adaptation Trophies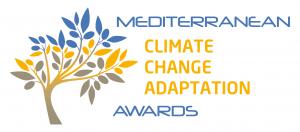 During the 4th international MEDENER conference on the energy transition in the Mediterranean region, on the Wednesday 25th May 2016 in Algiers, ADEME, and its partners- MEDENER, Union for the Mediterranean, CGLU Med, Plan Bleu and the experts group Med-Ecc, launch a competition designed to develop and bring public concretes solutions for adaptation to climate change impacts.
This competition is addressed to public actors (in particular to regional authority and universities) and to NGO, associated to local public actors, for the implementation of actions of adaptation in the Mediterranean climatic area (regions bordering the Mediterranean to which are added Portugal and Jordan).
The presented projects have to correspond to one of the following thematic:
Arrangement, infrastructures and buildings,
Ecosystem and natural resources
Conception methods and publics policies implementation
The three laureates (one per category) will be invited to participate at the COP 22 from 7 to 18 November 2016 in Marrakech and their actions will be enhance in a dedicate publication and during international colloquium.
Application deadline: the 16th September 2016
More information: www.ademe.fr (Regional and International Section)
Contact: trophees.med2016@ademe.fr