Workshop on Science Policy Interface (SPI) strengthening in the field of Marine Protected Areas and Marine biodiversity in the Mediterranean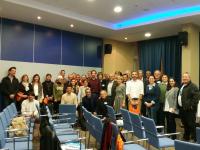 Organised by Plan Bleu, the Workshop on strengthening the Science Policy Interface (SPI) in the field of Marine Protected Areas and marine biodiversity in the Mediterranean was held in Tangier, Morocco, on 28 November 2016. It was chaired by Ms. Anne-France Didier, Plan Bleu's director and co-chaired by Mr. Khali Attia, RAC/SPA's Director and Mr. Laurent Sourbes, MedPAN's Vice-President.
This workshop is part of the UNEP / MAP Ecosystem Approach (EcAp) implementation for the achievement of the Good Environmental Status of the Mediterranean coasts and Sea and in particular the Integrated Monitoring and Assessment Programme (IMAP).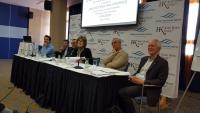 It is the third in a series initiated with the first held in Sophia Antipolis, France on December 15-16, 2015 (
See event page
). The second, dedicated to pollution issues, took place in Marseille on 20 and 21 October, back to back with a meeting of the Correspondence Group for Monitoring organised by the UNEP / MAP MEDPOL program. (
See event page
)
This third workshop focused on biodiversity and was backed to the 2nd Forum of Mediterranean Marine Protected Areas organised by RAC / SPA, the MedPAN network and the "Haut-Commissariat aux Eaux et Forêts et à la Lutte contre la Désertification" of Morocco. The 2016 Forum is a key milestone towards 2020, in order to reach the objectives of the Convention on Biological Diversity.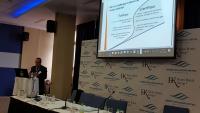 The association of the two events allowed the scientific experts invited by Plan Bleu for this workshop, the managers of marine protected areas and the policy-makers participating in the Forum to propose concrete solutions to meet the scientific needs in order to support the implementation of:
the IMAP pogramme at regional and national levels, for its biodiversity component
and the Roadmap "for a comprehensive and coherent network of well-managed MPAs" adopted by the Barcelona Convention.
Participants were also asked for proposals to make the existing political science interfaces more effective and sustainable. Other thematic workshops are planned for mid-2018.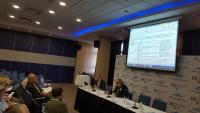 Useful documents are available below:
Photos credit : Medwet (photo 1), Plan Bleu (photos 2, 3 & 4)
Info : To access Participants area, please connect you in the Private Access