In 2008, MAP launched the EcAP initiative [1] to eventually achieve the Good Environmental Status (GES) of Mediterranean coastal and marine ecosystems, through ecosystem-based management. The initial assessment of ecosystems and human activities that impact them is a prerequisite for developing programs of measures to regional and national levels that will achieve the GES. This approach is consistent with that of the European Marine Strategy Framework Directive.
A two-step approach
MAP entrusted Plan Bleu with the economic and social analysis of the initial assessment. Given its innovative character at regional level, Plan Bleu is developing a two-step process:
An exploratory evaluation of the sustainable benefits provided by marine ecosystems, completed in 2010,
An approach of economic and social analysis with the aim of being demonstrative and to promote ownership and capacity building in this area for non-European countries.
The economic and social analysis at different scales
To meet these multiple objectives, Plan Bleu developed a multi-part action:
An analysis of the main economic activities affecting the Mediterranean marine environment, in terms of production means and value, value added, employment ...
A guide lines to support national analyzes targeting non EU Mediterranean countries
Pilot cases in three countries (Lebanon, Morocco, Tunisia) made under the ReGoKo project .

A Correspondence Group for the economic and social analysis
To help the Blue Plan in this complex process as well as to promote connection with the whole EcAp process and ensure a close link with the Mediterranean countries, it was established a Correspondence Group composed of national experts appointed by the Contracting Parties, international experts and representatives of MAP components.
This group held its first meeting [3] on 11 and 12 April 2013 to establish a framework and a second meeting [4] on 4 and June 2014 to validate the preliminary results. The second meeting presented also preliminary outcomes of national pilot cases conducted in the framework of "Socio-economic evaluation of maritime activities [5]" of ReGoKo project.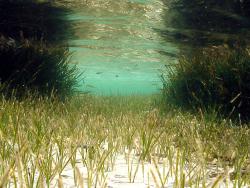 Partners
RAC-SPA [6], Defra [7], ENSSMAL [8], Ifremer [9], MedPAN [10], IUCN Med [11]

More information
Short film "EcAp for the Mediterranean [12]" (SPA/RAC, 2016)
Guidelines for national Economic and Social Analysis of Mediterranean marine ecosystems [13] (2015)
Implementation of the ecosystem approach in the Mediterranean [1] (2015)
Economic and social analysis of the uses of the coastal and marine waters in the Mediterranean [14] (2014)
Scoping study for the assessment of the costs of degradation of the Mediterranean marine ecosystems [15] (2014)
The economic value of sustainable benefits rendered by the Mediterranean marine ecosystems [16] (2010)
Mediterranean marine ecosystems: the economic value of sustainable benefits [17] (2010)